The adorable Art stars continued their support for the charity auction to be held on December 7, in the name of "To Beirut with my love", by donating exceptional items, and perhaps the most prominent of them is the Egyptian artist, Sherihan.
Sherihan's dress
The superstar Sherihan joined the group of stars who support the victims of the Beirut garage explosion, which took place last August, after she announced her donation of a silk dress designed by Saudi designer Adnan Akbar, which is the dress she wore in her famous "One Thousand and One Nights" in 1987 and bears her signature.
The dress is scheduled to be offered for sale at an estimated price of between 18 and 25 thousand pounds sterling, in addition to another dress by the Lebanese star Majida Al Roumi in sky blue, offered at an estimated price between 8 and 10 thousand pounds sterling.
International actress Emma Stone presented a green dress designed by Lebanese Elie Saab. She wore it to the Oscars in 2015 and is due to be displayed at an estimated price of between £ 20,000 and £ 30,000.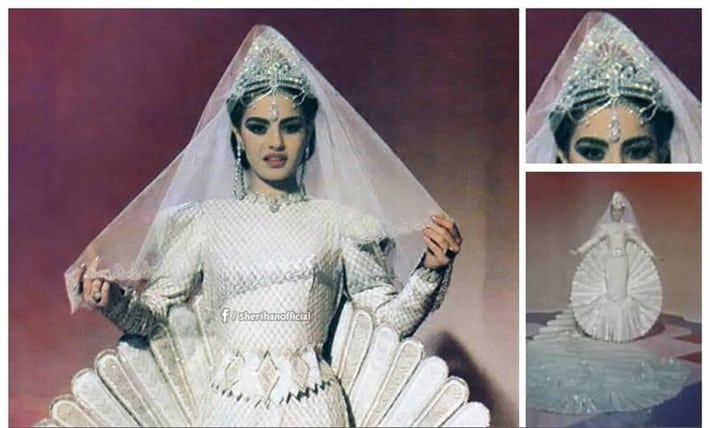 The auction is held in cooperation with an international auction house in London, and five Lebanese charitable institutions participate in it, provided that they share the proceeds of the auction and then distribute it to the parties affected by the explosion such as families, small businesses, and monumental restorations.