The Kingdom of Saudi Arabia is ranked 16th among the G20 countries in 2019 AD according to its GDP, This summit, which is held under the presidency of the Kingdom of Saudi Arabia in Riyadh for this year 2020, is the premier forum for international economic cooperation.
The G20 summit brings together the leaders of both developed and developing countries from every continent.
The members of the G20 summit are Argentina, Australia, Brazil, Canada, China, France, Germany, India, Indonesia, Italy, Japan, Republic of Korea, Mexico, Russia, Saudi Arabia, South Africa, Turkey, United Kingdom, United States, and the European Union.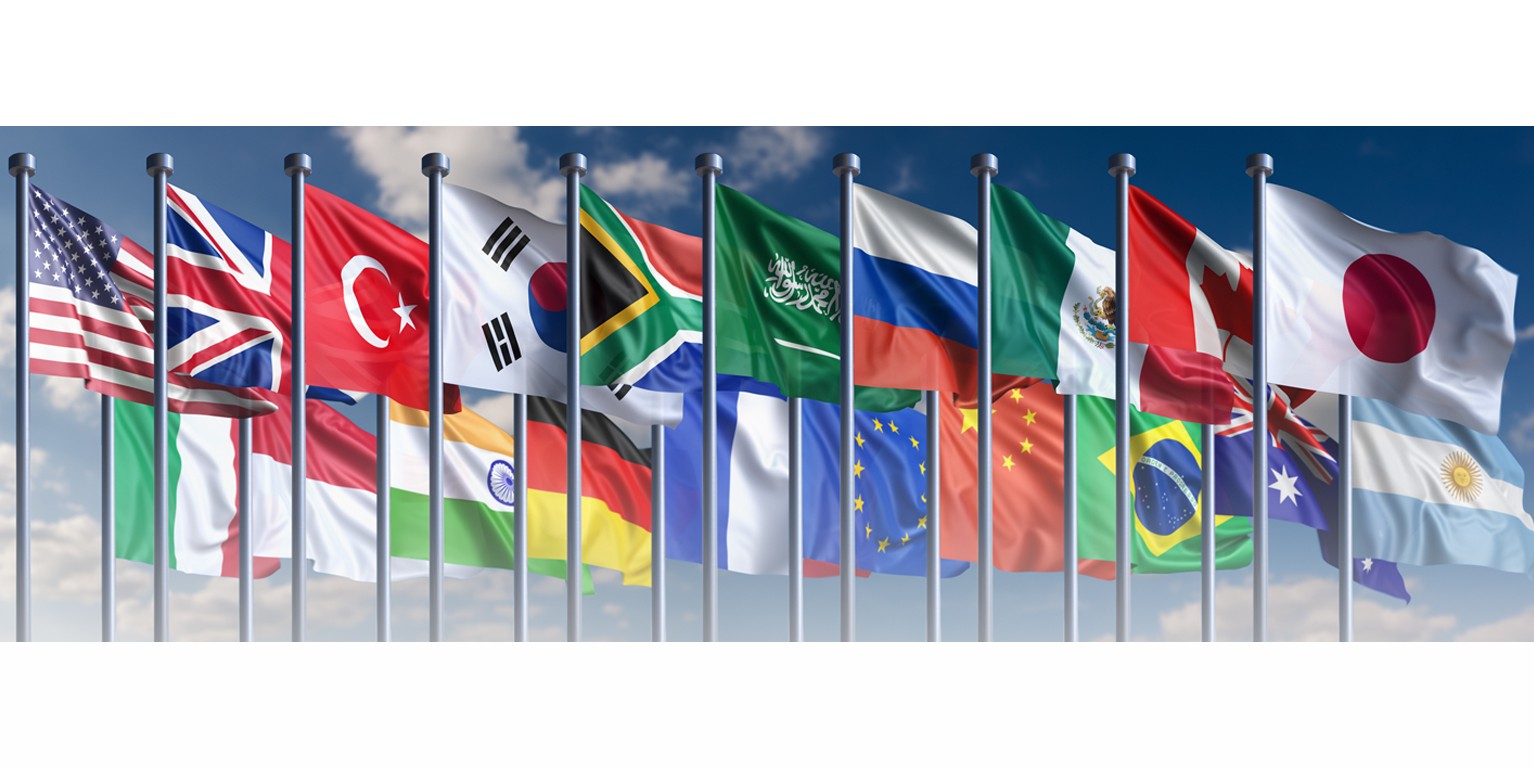 The United States leads the group's economies, with a GDP of 21.44 trillion dollars, followed by China with 14.14 trillion dollars, and then Japan with 5.15 trillion dollars.
The international GDP of G20 members are as follows:
1 – America $ 21. 44 trillion
2 – China $ 14.14 trillion
3 – Japan $ 5.15 trillion
4 – Germany $ 3.86 trillion
5 – India $ 2.94 trillion
6 – UK $ 2.74 trillion
7 – France $ 2.71 trillion
8 – Italy $ 1.99 trillion
9 – Brazil $ 1.85 trillion
10 – Canada 1.73 trillion
11 – Russia $ 1.70 trillion
12 – South Korea $ 1.63 trillion
13 – Australia $ 1.38 trillion
14 – Mexico $ 1.27 trillion
15 – Indonesia $ 1.11 trillion
16 – Saudi Arabia $ 793 billion
17 – Turkey $ 743 billion
18 – Argentina $ 445 billion
19 – South Africa $ 359 billion